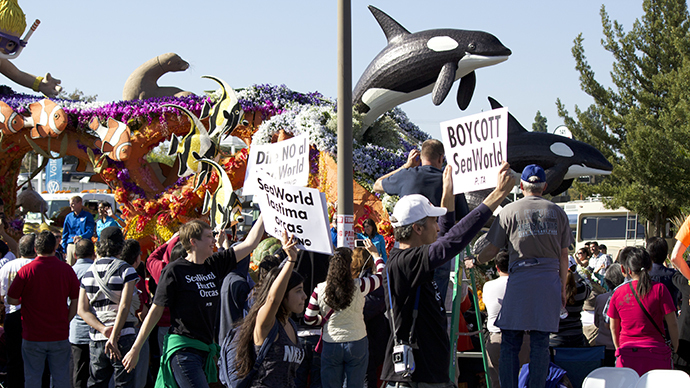 12 year old female animal rights protester, Rose McCoy, was arrested among 19 other animal protesters at a Sea World parade in California. The SeaWorld Parade in Pasadena, California was interrupted by a group of 100 protesters where the 19 tried to stop the float featuring whales depicted swimming freely. Some said that it was rather ironic that the whales on the float travelled further than the actual whales in Sea World.
The 12 year old McCoy said the cops were very rough on them in an interview with LAist, McCoy said "We went in front of this SeaWorld float and we sat down, then a bunch of cops grabbed us and kind of threw us off to the side. It was slightly rough."
Word from our sponsors
McCoy's mother was arrested and handcuffed along with McCoy. Rose McCoy was questioned separately from the adults and tells reporters that her arrest was "extremely boring" and will continue to fight for animal rights. "I'm going to fight SeaWorld as long as they keep orcas in what's equivalent to a prison," she said.
This was not the first time McCoy protested as she was featured on the news Thanksgiving 2013 when she flew to New York and jumped a barricade waving a sign saying "Boycott SeaWorld"
Original Article:
http://www.rt.com/usa/minor-arrested-peta-parade-109/
Up next: