Anonymous attacked the Narita International Airport in Japan in protest over the country's arrest of dolphin activist Ric O'Barry upon arrival into Japan. The DDoS attack took down the airport's server which hosted the website. The airport reported that the server was off site and its melt down caused no danger to the rest of the airport operations.
Word from our Sponsors
Ric O'Berry was featured in the Oscar Winning Documentary "The Cove" which revealed to the world the horrors of dolphin hunting in Taiji, Japan. Japanese fishermen were given permission to kill dolphins for six whole months killing 1873 dolphins.
Dolphin Project, a non profit that had contact with Rick, reported that Rick was detained and interrogated and refused proper nourishment during his detention by the japanese authorities.
"The Japanese government is cracking down on those who oppose their war on dolphins." ~ says Ric O'Barry, through his son, Lincoln O'Barry. He continues, "I'm incarcerated on trumped-up charges, just like in Taiji last August. For the past 72 hours, I have been behind bars in a detention facility, yet I have broken no laws."
Look at this dolphin. look at how adorable he is. can you believe that thousands of them are being killed every year?
Look at his charming smile… why on earth would anyone want to kill them?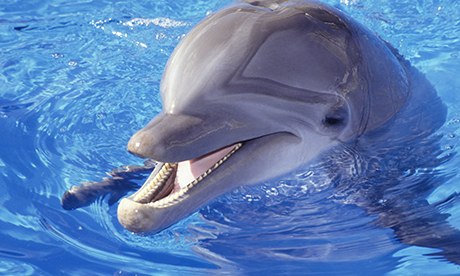 It is time for us to take action and put a stop to animal cruelty. Animal activists and lovers are converging at DC this summer to participate in the biggest rally for animals worldwide. In honour of Cecil the lion, 2016 is expecting activists from all walks of life and areas of animal protection as a unified voice will be made to put an end to all forms of animal cruelty starting with trophy hunting. Join the movement at http://www.cecil2016.com

Original article at http://thefreethoughtproject.com/anonymous-focuses-international-attention-japans-annual-dolphin-slaughter-detention-activist-ric-oberry/#kAQMMmdsGUUHzV0A.99
Up next: